Welcome to the world of local SEO marketing, where small businesses can thrive by harnessing the power of local search. In today's digital landscape, having a robust online presence is crucial for success, and implementing a local SEO strategy is a game-changer. Discover why local SEO is essential to drive targeted traffic and boost your business's visibility in local searches.
With local citations and local articles we get your site ranking higher in Google to pull potential customers to you and get the phone ringing (or inbox pinging)
Your marketing strategy should be a combination of many offline and online activities with local SEO taking advantage of 'near me' searches.
Tap into Local Customers with local seo
When it comes to reaching your target audience, local SEO is paramount. By optimising your online presence for local searches, you can connect with customers actively looking for products or services in your area. Whether it's someone searching for the "best coffee shop near me" or "affordable yoga classes in [your town]," local SEO ensures your business appears prominently in search results, putting you directly in front of potential customers.
Stand out from the competition with local seo
In a crowded marketplace, standing out is crucial. A well-executed local SEO strategy can give you a competitive edge over other small businesses in your area. By optimising your website, creating local business listings, and generating positive online reviews, you establish your brand as the top choice for local customers. Local SEO empowers you to differentiate yourself from the competition and highlight the unique value your business offers.
Drive Targeted Traffic with Local SEO
Imagine attracting a steady stream of highly targeted traffic to your website—people who are genuinely interested in your products or services and are more likely to convert into paying customers. That's precisely what local SEO can achieve. By optimising your website with relevant local keywords, creating locally-focused content, and utilising location-based targeting techniques, you can drive qualified traffic to your website. This translates into higher conversion rates, increased sales, and a healthier bottom line for your business.
How we improve your Google My Business listing
Google publishes its own guide on how to improve your visibility in the local search results which include:
Enter Complete Data - Your Google My Business profile includes lots of fields to enter data about your business and Google are regularly adding new details to make the profiles more relevant to users. Ensuring all these fields are populated and used to their fullest extent is crucial ie don't just list one of your services, list as many as you are able to.
Verify You Locations - If you have multiple sites then enter them all into your Google My Business profile so ensure your reach is expanded. Lots of companies fall into the trap of only listing their head office but registering your satellite offices and locations will increase the amount of search results you can appear in.
Keep your hours accurate - Make sure the hours reflect when your premises or phone lines are open. There's no quicker way to lose a potential customer than having them arrive at a closed shop, or lose their call when they're ready to buy.
Manage and respond to reviews - Google encourages owners of Google My Business profiles to thank users for reviews and as annoying as bad reviews are, its important to respond in a fashion that won't put off future customers. Users by nature will always look at the worst reviews so don't write anything that will put them off contacting you. One bad review amongst 50 good ones isn't going to stop someone enquiring.
Add photos - The default photos Google choose for your local search results can be rather bland and unexciting for users. We've seen Google street view images of hedges as the main picture. Upload your logo, nice premises pictures, products, brochures and team. You want to give a nice impression of your company and bad pictures are going to put some people off.
Add in-store products - If you sell physical goods then include these on your profile to allow the user to easily purchase or browse your goods. They might not buy from here directly but it could be enough to encourage a website visit or a physical visit if you have a shop.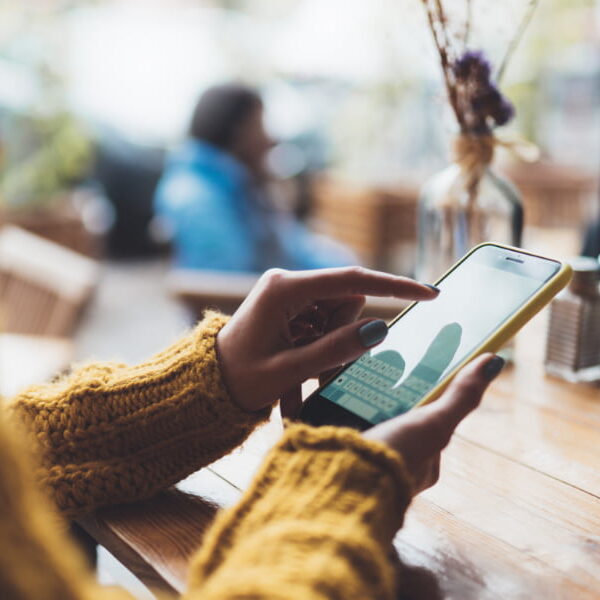 What can i do about bad reviews
Dealing with bad reviews in Google My Business can be a challenging task for any business owner or manager trying to improve their local SEO. Negative feedback can feel disheartening and potentially harm your reputation. However, it's important to remember that negative reviews can also present an opportunity for growth and improvement. Here are some tips to help you effectively handle bad reviews:
Stay calm and composed: When you come across a negative review, it's crucial to remain calm and composed. Avoid responding impulsively or defensively. Take a step back, assess the situation objectively, and understand that addressing the issue professionally is key.
Respond promptly: Time is of the essence when it comes to addressing negative reviews. Respond to the review as soon as possible to demonstrate your commitment to customer satisfaction. Prompt responses show that you value feedback and are willing to address concerns.
Personalise your response: Craft a personalised response to the reviewer, addressing them by name if possible. Acknowledge their concerns, empathise with their experience, and apologise for any inconvenience caused. Show that you genuinely care about resolving the issue.
Offer a solution: After expressing empathy, provide a solution or offer to rectify the situation. Offer to speak with the reviewer offline to gather more information and find a suitable resolution. This demonstrates your commitment to customer service and willingness to make amends.
Encourage private communication: Suggest continuing the conversation privately through direct messages, email, or phone. This helps prevent further public back-and-forth and allows for a more personal and focused discussion. If they don't contact you then at least the local search results will reflect your attempt.
Learn from feedback: Treat negative reviews as learning opportunities. Analyse the feedback to identify areas for improvement in your products, services, or customer experience. Use this information to make necessary changes and demonstrate growth to future customers.
Encourage positive reviews: Don't let a few negative reviews overshadow the positive ones. Encourage satisfied customers to leave reviews to balance the overall perception. This helps prospective customers gain a more accurate understanding of your business again helping your local SEO.
Remember, maintaining a positive online reputation requires consistent effort and a commitment to customer satisfaction. By responding professionally, resolving issues, and learning from feedback, you can turn negative reviews into opportunities for improvement and growth.
Can i run ads in the local search results
Yes Google Ads allows you to have Ads appear in the local search results. This only works on local searches done on mobile (as opposed to desktop/laptop) but will show you in the local results to help you get more shop visits, calls or just awareness that you exist in their location.
You are charged based on the same cost per click model as other Google Ads products. The charge will be levied on clicks on location details, directions, click to calls and website clicks.
It can work well but as you'll see in the below picture where someone has searched for an SEO agency but the sponsored Ad shown is for a web designer which isn't the same thing ie someone might click on that ad meaning that company will pay for it but the user will find a website that doesn't offer what they after. So the company had paid for irrelevant traffic. You only really know whether these type of Ads can work for you if you trial running them.
As with all Google Ads campaigns, as soon as you stop spending, the traffic stops so we'd always encourage investment in local SEO where the traffic comes for free.
Can I create lots of google my business locations
Yes. You need to create a business group in Google My Business which makes its easier to manage lots of locations that are part of the same group.
You'll need to create a location group then add each location to the group. It means you can have consistent messaging and branding across all the profiles but each profile will still need to be managed per the details in the rest of this article. Although it requires more effort than managing a single profile it will help your local SEO rankings in the locations where you have a presence.
How does Google choose the order of the local rankings
It may seem like some sort of lottery or random but Google states that it uses the below factors to consider the ranking order in the local search results:
People only use Google because it provides valuable accurate information so top of the list is relevance. The more your profile matches with the search term and intent of the searcher the higher up the rankings you'll appear. Having a complete Google My Business profile enables Google to have a broader data set to match against a searches intent so fill all the fields available accurately.
Local searches won't always include the location or even 'near me' so Google uses its algorithm to match what it knows about the person searching in Google. Sometimes it will shows results within a half mile radius and other times Google will show a much wider radius of potential companies.
The definition Google uses for this is "how well known a business is". This is where Google takes into account the offline reputation of locations to match with what a user is searching for. Famous landmarks or international brands will likely appear higher in local search results. Google will also consider other factors across the internet like links, articles, directories, press releases and any other online mentions of your company. Google states that more review and positive ratings help improve as do where your website ranks the search engine results. So local SEO and SEO on your whole website are intrinsically linked.
Maximise ROI with local SEO
Investing in marketing strategies is a critical decision for small business owners, and local SEO offers an impressive return on investment (ROI). Unlike traditional advertising methods that cast a wide net, local SEO allows you to reach the right people at the right time. By targeting local customers actively searching for what you offer, you significantly increase your chances of converting leads into sales. With local SEO, you optimise your marketing budget and achieve superior results compared to generic, non-targeted campaigns.
Implementing a robust local SEO strategy is essential for small business owners looking to grow and thrive in their local community. By tapping into the power of local customers, standing out from the competition, driving targeted traffic, building trust and credibility, and maximising your ROI, you can propel your business to new heights. Don't miss out on the opportunity to connect with your local audience and watch your business flourish. Get started with local SEO today and unlock the full potential of your small business!
Contact us to see how Simply Search can help your website rank higher in Google